Best things to do in November in Williamsburg, Yorktown and surrounding towns – Nov 2022
If you love the fall you will love being in Williamsburg in November. With the leaves changing and the air becoming crisp but not cold – it is the perfect time of year to walk the streets of Colonial Williamsburg or head on over to Christmas Town at Busch Gardens and start your stoking your holiday spirit! The outdoor ice rink Liberty Pavilion opens, tree lightings and evening programs keep the lights on and folks wandering the Historic Area. Maritime Markets in Yorktown will keep you kids wide eyed watching for pirates while you can get a holiday shopping done! And don't forget the photos with Santa! Keep checking back – we add events to this list during the month!
Friday, November 4: Chowderfest
Chowderfest is on November 4 from 6:30pm-9:30pm. Ticket includes endless chowder from local restaurants and two drink tickets. Attendees can vote on their favorite chowder and the winners will be announced during the event. The English Channel, a British invasion band, is taking the stage. Tickets only $39. Purchase here
---
Saturday, November 5, 2022 – 9 am to 3 pm
McReynolds Athletic Complex (MAC) Yorktown
If you enjoy restoring old furniture, shopping for vintage clothing and jewelry or filling your home with one-of-a-kind handcrafted pieces—you don't want to miss this popular fall event!
On Saturday, November 5, from 9 a.m. to 3 p.m., the McReynolds Athletic Complex (MAC) will transform into York County's popular Vintage Market. Browse the complex to search for farm antiques, old children's books, vinyl records, vintage tools and unique home décor.
---
Sunday, November 6: Noktoberfest
Noktoberfest is on November 6 from 12:00pm-4:00pm. Ticket includes craft beers, pretzels, live entertainment, and a performance by The Polka Brothers. German food will be available for purchase separately. Tickets are $25. Get your tickets!
---
Cirque de la Symphonie with the Williamsburg Symphony Orchestra
Williamsburg Community Chapel
Friday, November 4, 2022 at 7:30 PM
The event of the Fall is almost here – so make sure you have your tickets and get ready to see Cirque de la Symphonie with the Williamsburg Symphony Orchestra . Be ready to be awe-struck by many of the best cirque artists in the world, thrilling the audience with acrobats, contortionists, dancers, jugglers, balancers, and strongmen. These are some of the most accomplished veterans of exceptional cirque programs and include world record holders, gold-medal winners, Olympians, and some of the most original talent ever seen. Get your tickets today!
---
Yorktoberfest Riverwalk Landing Yorktown
Sunday, November 6, 2022
12 pm – 5:30 pm
Riverwalk Landing, 401 Water Street
Sample more than 30 beers (unlimited tastings), ciders, and more from Coastal Virginia at this annual event hosted by the York County Chamber of Commerce. They have the beer; you bring friends and family! Enjoy music, vendors, and food trucks. This tented event is rain or shine. Kids 10 and under are free! Learn more
---
November 11, 2022
There are several events going on for Veterans Day. We have a Veteran's Day post with the entire list including:
Veterans Day Proclamation Ceremony at Colonial Williamsburg
A Military March Honoring America's Veterans
In Defense of Our Liberty at Colonial Williamsburgl
Colonial Williamsburg– Free Admission to active duty Military, Reservists, Retirees, Veterans, National Guardsmen and their immediate dependents
National Park Free Entrance Day
See all the Veterans Day events here.
---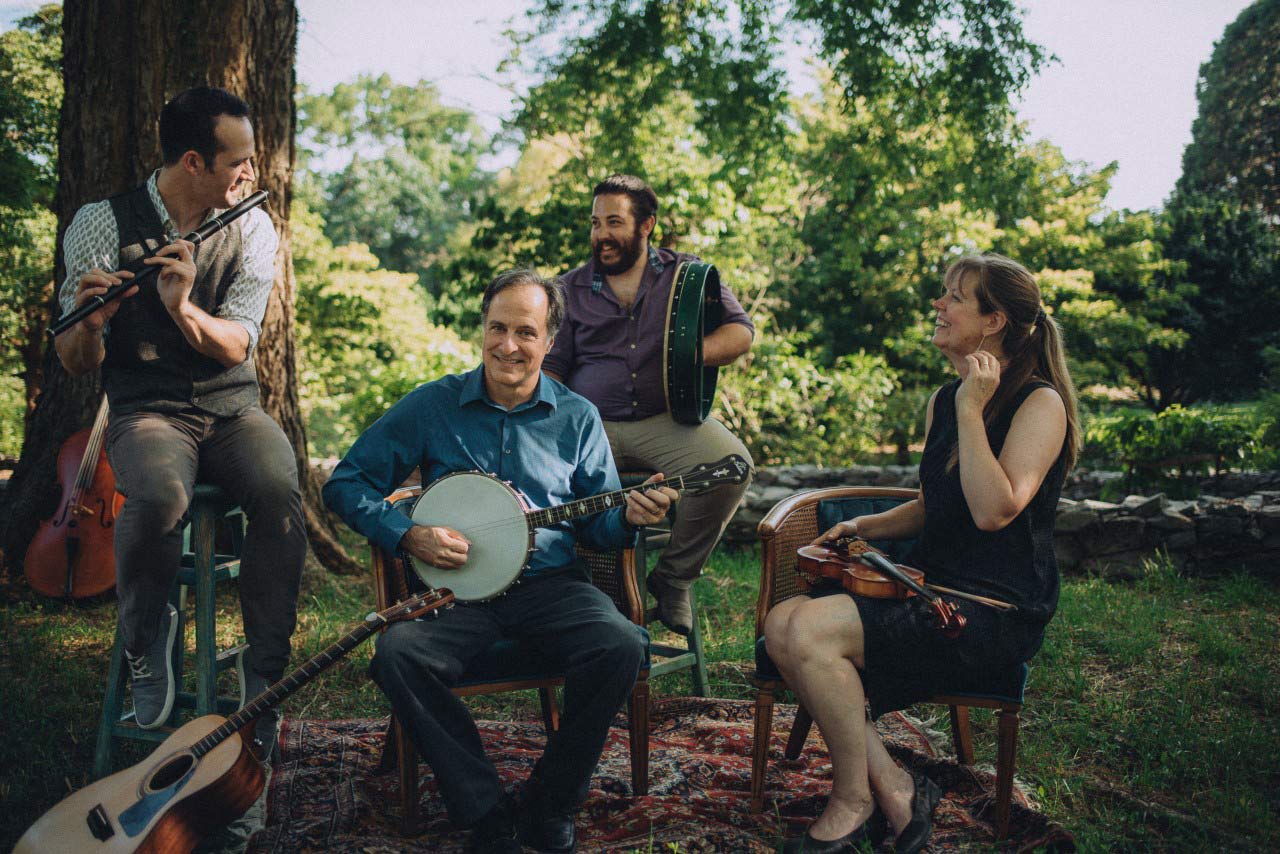 These music and theatrical performances take place in the Hennage Auditorium inside the Art Museums of Colonial Williamsburg. Many of them are a one time only performance so make sure to get your tickets ahead of time. See what is playing here.
---
Select dates from November 11 through January 8, 2023.
The annual Christmas Town celebration transforms Busch Gardens Williamsburg into one of the largest Christmas light displays in North America. It is a local and tourist favorite events. Busch Gardens is already running single day ticket promotions (see Busch Gardens ticket discounts here) and they have Fun Cards for those who like to go more than once during the season. This event combines rides, food, live theater, music and LIGHTS. It is a great place to see Santa and world class ice skating. It is kind of…AMAZING. See our tips and review in our Unofficial Guide to Christmas Town.
---
Location & Dates: Saturday, 11/12
Little England Mercantile (3330 Pacific Ave, Suite 101, Virginia Beach, VA 23451)
Location & Dates: Sunday, 11/13 | Saturday, 11/26 | Sunday, 11/27
Sara Harris Photography (2070 George Washington Memorial Hwy, Gloucester Point, VA 23062)
Sara Harris Photography is delighted to bring their annual Magical Santa Session photoshoot experience back to the Sara Harris Photography studio in Gloucester Point as well as to Little England Mercantile's Oceanfront location this holiday season! Join Sara Harris Photography as they host your child's visit with Santa. Each family will enjoy their own private session without lines or distractions. Sara will capture the joy, amazement, wonder, nervousness and yes, maybe even tears, while keeping this timeless family tradition alive! Sara Harris Photography is also hosting Holiday Sessions for Families too! MORE INFO
---
Maritime Festival November 12
Yorktown Riverwalk Landing
9 a.m. to 3 p.m.
In addition to the amazing farmer market vendors this annual themed market will feature a pirate encampment, sea shanties, a history fair, kids' crafts and face painting, work boats, blacksmiths and colonial reenactments. See the day's schedule and don't miss it!
---
2nd Sunday Arts & Music Festival – FREE Event
Sunday November 13, 2022 from 11 am – 5 pm
Head down to downtown Williamsburg – start at 420 Prince George St next to Blue Talon Bistro. You will find Localourist's booth where you can start your holiday shopping with your "The Burg" t-shirt, "Burg Dog" dog bandanas and Naughty & Nice pet bandanas! Then keep shopping at Lemon Verbena where you will find amazing fall and Christmas decor….booth after booth will delight you! There are also several stages with live music during the festival and food trucks in addition to local restaurants! It is the perfect way to spend a Sunday.
---
Living the Christmas Story Free At-Home Advent Box for your kids from King of Glory! Sign up deadline is Nov 18, 2022
If you want to celebrate the "reason for the season" make sure to sign up each child in your household to get a free Advent Box from King of Glory Lutheran Church. This is their annual event to help families get ready to welcome in Christmas! Want to know more about Advent? Curious what hope, peace, joy, and love have to do with Christmas? The sign-up will close on Sunday, November 18 at 8:00 pm. Pickup of boxes will take place on Sunday, November 27 at 12:00 pm at King of Glory (4897 Longhill Road, Williamsburg, VA, 23188). Learn more
---
Liberty Ice Pavilion Opening Night and Skating Season Starts!
The Season kickoff of Liberty Ice Pavilion on Friday November 18, from 6 pm – 8 pm but if you cannot make that event – not too worry – the ice rink is open daily November 18, 2022 through February 26, 2023. Visit this post to see ticketing, hours of operation and the treats you can purchase near the rink! Learn more…
---
November 19: Harvest Festival (9 a.m. to 3 p.m.)
Riverwalk Landing – 331 Water St, Yorktown, VA 23690
It's a pre-Thanksgiving cornucopia of fun! Shop for turkeys, pecan pies, and cranberry sauce. Take home unique holiday pieces from local artists for serving your family meals. More than 50 vendors participate in this special November market.

Live Animal 5how I Petting Zoo I Log Carving Demonstration
Balloon Artist I Kids' Crafts & Games I Photo Cutouts
Inflatable Axe Throwing I Pie Eating Contest
Costumed Interpreters from American Revolution Museum at Yorktown

LIVE ENTERTAINMENT:
Ralph Motley and the Last Minute Grass & The Fifes and Drums of York Town
Visitors will find seasonal fruits and vegetables; beef, pork, and chicken; farm milk and eggs; homemade breads and baked goods; kettle corn and flavored popcorn; gourmet dog treats; handmade potato chips; and so much more. Learn more
---
November 20, 2022 at 12 pm & 3 pm
Another "must-do" event presented by the Virginia Regional Ballet is the sixth annual "Tea with Klara!" This year VRB is offering tea times at 12:00 and 3:00 p.m. Enjoy a full afternoon tea, crafts, and dancing with Klara and characters from The Nutcracker Ballet. Also included is a special reading of The Nutcracker story accompanied by a performance, a unique way to start your holiday season with your little ones! This is an exciting opportunity to interact with dancers who will perform in The Nutcracker Ballet later, on December 17 & 18, 2022, at The Ferguson Center for the Arts. For information and tickets on Tea with Klara visit here
---
Wednesday, November 30 (and Dec 7, 14, 21, & 28) from 6 to 9 p.m. Included in admission
Art Museum of Colonial Williamsburg
Celebrate the holidays during extended evening hours at the Art Museums and enjoy live music in our Making Music in Early America exhibition. Pick up a guide to lead you through the galleries to discover Christmas trees themed to the artwork displayed around them. Don't miss the centerpiece of the Museums—our 16-foot Folk Art Christmas tree decorated with over 2,000 hand-crafted ornaments. Enjoy holiday treats, hot cocoa, and more for sale in the Museum Café, and shop for unique gifts in the Museum Store.
Select dates from Nov 20 – Dec 24, 2022 11 A.M. to 5 P.M – Priced from $8 to $20
Colonial Williamsburg Annual Pie Sale is back and extended this year throughout select dates in December at Taste Studio, next to the Williamsburg Inn and across from the Williamsburg Lodge. See all the pies available this year and the dates available here.
---
November 24, 2022 – 8:30 am
This is an annual run/walk that is the run before the feast…it is family friendly, with families dressing up in turkey hats and coming to have a great time. The run goes into the Colonial Williamsburg historic area – which makes for an absolutely beautiful experience. Get your race 5k or your 1 Mile Fun Run entry soon as they do have limited spots this year! Race Registration here.
---
Thanksgiving Dinner at Colonial Williamsburg
Thursday Nov 24, 2022
Looking for a special family tradition? Colonial Williamsburg serves Thanksgiving dinner for your family like no one else at three different locations this year. From the fine dining experience to the family holiday traditional meal – your family will love it.
---
Colonial Williamsburg Open House with Gingerbread House Reveal!
November 26, 2022 – 10 am – 1 pm
Be the first to see the new 2021 gingerbread house display that our talented pastry team has designed in the lobby of the Williamsburg Lodge. This year's gingerbread village display had been inspired by our favorite cartoon characters. Kids can send Santa letters. There will be a bake sale where guests can purchase delicious holiday treats from the Lodge's bakeshop.
This is part of the Saturday, November 26 Open House – MORE INFO
---
The Santa Experience in Williamsburg – Photos with Santa of your kids (and pets)! Book your spot today!
November 25, 2022 through December 22, 2022 Pre-Booking is required. Need that perfect picture of your child, family or pet with Santa? Then this event is for you! These are prebooked time slots where you will receive the digital images from the shoot, you can bring up to five family members (families of 6 or more are asked to book two time slots) and there are "Santa Paws" days where you can have your pet in the picture. Here are all the details!
---
Free Photos with Santa – New Town
Nov 26 – 27, Dec 3-4, 10-11, 17-18
In front of Regal Theatre at 4911 Courthouse St, Williamsburg
Head down to New Town to get some holiday shopping and while you are there bring the kids to get (FREE) photos with Santa happening each weekend leading up to Christmas! He and Mrs. Clause will be located in front of Regal Theatre New Town. To add to the Holiday feel Williamsburg Field Musick Fifes & Drums will be out & about on Saturdays & Sundays from 12 – 2 pm. This is weather permitting so check New Town's FB page for updates!
---
November 26-28, December 2-5, 9-12, 16-23
Williamsburg Christmas Market, a European-Style Christmas Market presented by Culture-Fix will have 32 chalets with over 60 local, regional and national vendors throughout the duration of the market. Some new vendors every week. Bring the kid for photo ops with Santa. Everyone will enjoy live entertainment, while adults can indulge in gluhwein (warm spiced wine) and craft beers. Enjoy Christmas music, fire pits, & delicious market food from local restaurants! Additional details
---
Holidays in Colonial Williamsburg
November & December 2022
Colonial Williamsburg has announced it Holiday Planner and you literally can visit everyday and experience something different. There are evenings with lighted cressets, ice skating, special holiday music, Strolling Father Christmas – so many events! See all the holiday events planned at Colonial Williamsburg here.
---
Daily Events in Williamsburg for November
Make sure to visit our daily site calendar. We add events all the time and be patient. The calendar may take a few seconds to appear as there are so many events on each day. Great news is once it loads you can visit any date without it taking time to reload. Here is our Daily Calendar link.