Colonial Williamsburg's 76th Annual Garden Symposium Explores History, Horticulture and Archaeology, April 27-30
English garden designer Lady Xa Tallemarche to deliver opening keynote
Registration is open for The Colonial Williamsburg Foundation's 76th annual Garden Symposium, "Digging the Garden: Horticulture, History & Archaeology," April 27-30. The event is offered both in-person and online and will feature presentations by horticulturists, historians, archaeologists and designers – including English garden designer Lady Xa Tollemache, gold and silver winner at London's Chelsea Flower Show and creator of gardens at England's stateliest houses including Castle Hill, Wilton and her own family's double-moated Tudor Helmingham Hall.
Soil. To gardeners and horticulturists soil is a fundamental element which influences the survival of a plant in the future. To archaeologists, soil is the very thing that holds the remains of the past. Digging in the soil is key both to gardening and to archaeology, which converge for Colonial Williamsburg's 76thAnnual Garden Symposium.
Over the last several years, our archaeologists have dug up exciting discoveries at the site of Custis Square, home to John Custis IV (1678-1746), expanding our understanding of not only the land, but the people who cultivated it, enslaved and free. Custis was known by his contemporaries as a curious gardener whose ornamental garden was unparalleled in the American Colonies.
According to Thomas Jefferson, "No occupation is so delightful to me as the culture of the earth, and no culture comparable to that of the garden." Here at Colonial Williamsburg our talented landscape staff strive to nurture this relationship as they work to balance historical practices within the needs of the contemporary environment. We invite you to join us for inspiring and educational lectures, engage in dynamic discussions, and take part in hands-on workshops and tours where you too can dig deep in our historic and iconic gardens.
Symposium highlights include:
Xa Tollenmarche (English garden designer) on a designer's harmony between house and garden
Mark Laird (author and renowned garden historian and historic landscape consultant) on Virginia's Royal Governor Lord Botetourt and his gardener, Thomas Wright.
Jack Gary (Director of Archaeology, Colonial Williamsburg) on the Custis Square project and 18th-century gardener John Custis
Charlie Nardozzi (Nationally recognized garden writer, speaker, radio and television personality) on natural and easy ways to healthy soil
Daria McKelvey (American Horticultural Society's Emerging Horticultural Professional Award Winner and Supervisor, Kemper Center for Home Gardening at Missouri Botanical) on setting your garden up for success
Kerry Mendez (author, speaker, garden and design consultant, and Gold Medal Award Winner—Massachusetts Horticultural Society) on inspired garden design
Registration
To register by the April 7 in-person or April 26 virtual-only deadline, visit
https://colonialwilliamsburg.org/garden-symposium, email educationalconferences@cwf.org or call 1-800-603-0948 toll-free 10 a.m.- 4 p.m. Monday through Friday.
Registration for in-person attendance is $325 and includes in-person and online access to all lectures; coffee and snack breaks; two evening receptions; and one seven-day ticket voucher to Colonial Williamsburg to be redeemed by Dec. 31, 2023.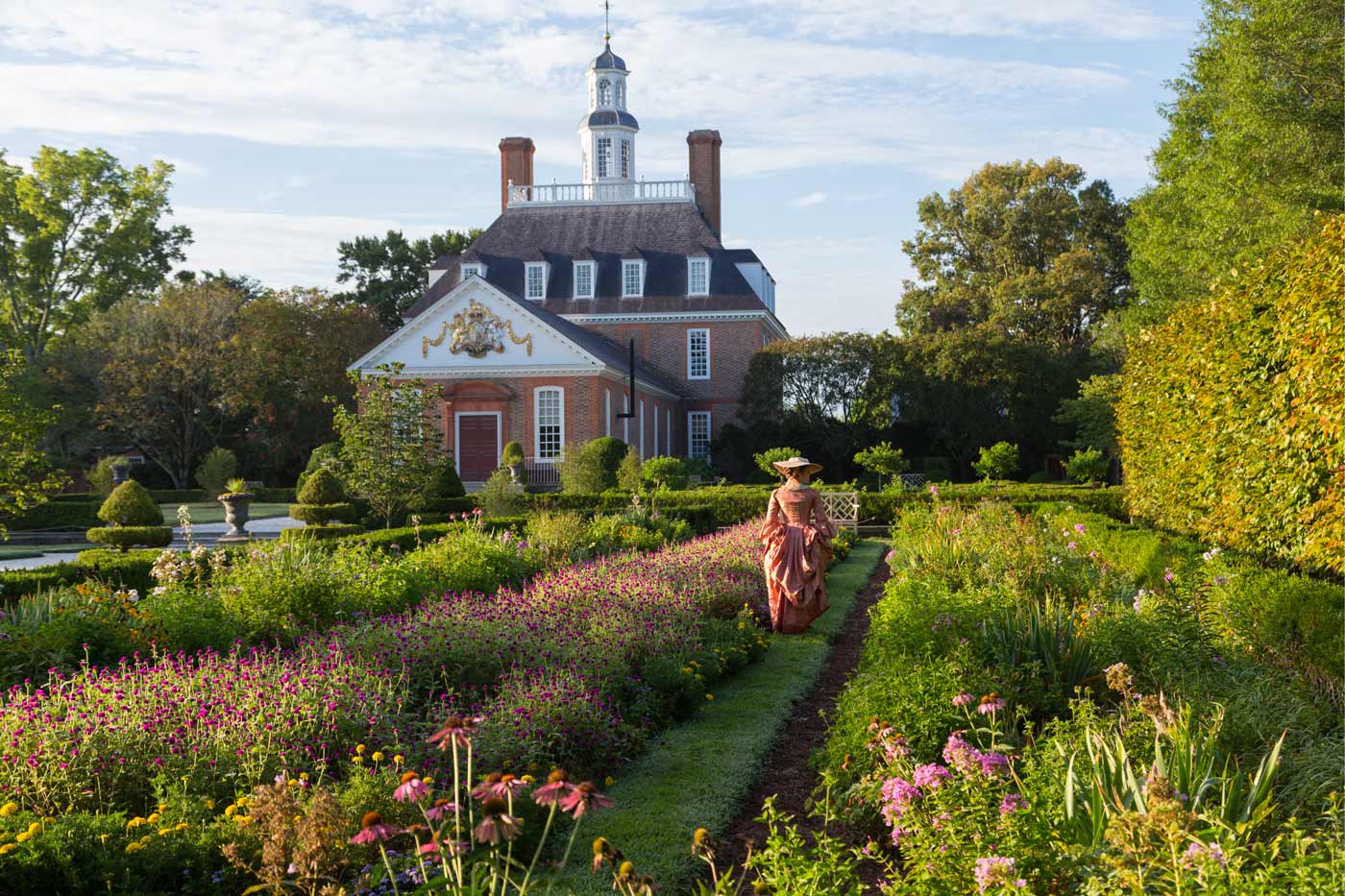 Registration for online-only admission is $125 and includes access to all lectures utilizing the conference streaming platform as well as one seven-day ticket voucher to Colonial Williamsburg to be redeemed by Dec. 31, 2023. Conference guest tickets are available for a seven-day ticket voucher to Colonial Williamsburg's Art Museums and Historic Area ($22) and Thursday and Saturday receptions ($55 and $65 respectively).
A limited number of
student scholarships are available with an application deadline of March 17.
Special room rates at Colonial Williamsburg hotels are available for conference registrants who register by March 28. Reservations can be made by calling 800-261-9530 toll-free 8:30 a.m. – 5 p.m. Monday – Friday.
Colonial Williamsburg's 76th annual Garden Symposium is supported by Wells Fargo, BrightView Landscape Services and the American Horticultural Society.