Here's Our Halloween Top Picks on Etsy.com
Here are some of our favorite Halloween picks on our favorite site to shop for all handmade original cool items: Etsy.com!
Below links may generate commissions for purchases made through links in this post. Now let's start with costumes!
1. Star Wars Stormtrooper – The Last Jedi Mask with El Wire Glow – Halloween Costume Light Up Mask!
Got a Star Wars fan in your house? Who doesn't? This plastic mask will be the perfect way to track your Stormtrooper in the dark as well as make them feel like they are on a mission: Halloween candy mission that is…
Available at Etsy Seller: IamTrippyLights. Three Awesome Modes: Always On, Slow Blink & Hyper-Fast Blink! Very light-weight plastic makes this mask easy to wear.
---
2. Halloween Costume – Skeleton Cosplay Costume for Women
Why should kids get to have all the fun on Halloween. This super cool skeleton suit is printed on the front and the back. Hello! So fun for parties and cosplay! They also have the coolest robot costume too in this shop.
Get this item from Etsy Seller: BADINKA – Shop for it now!
---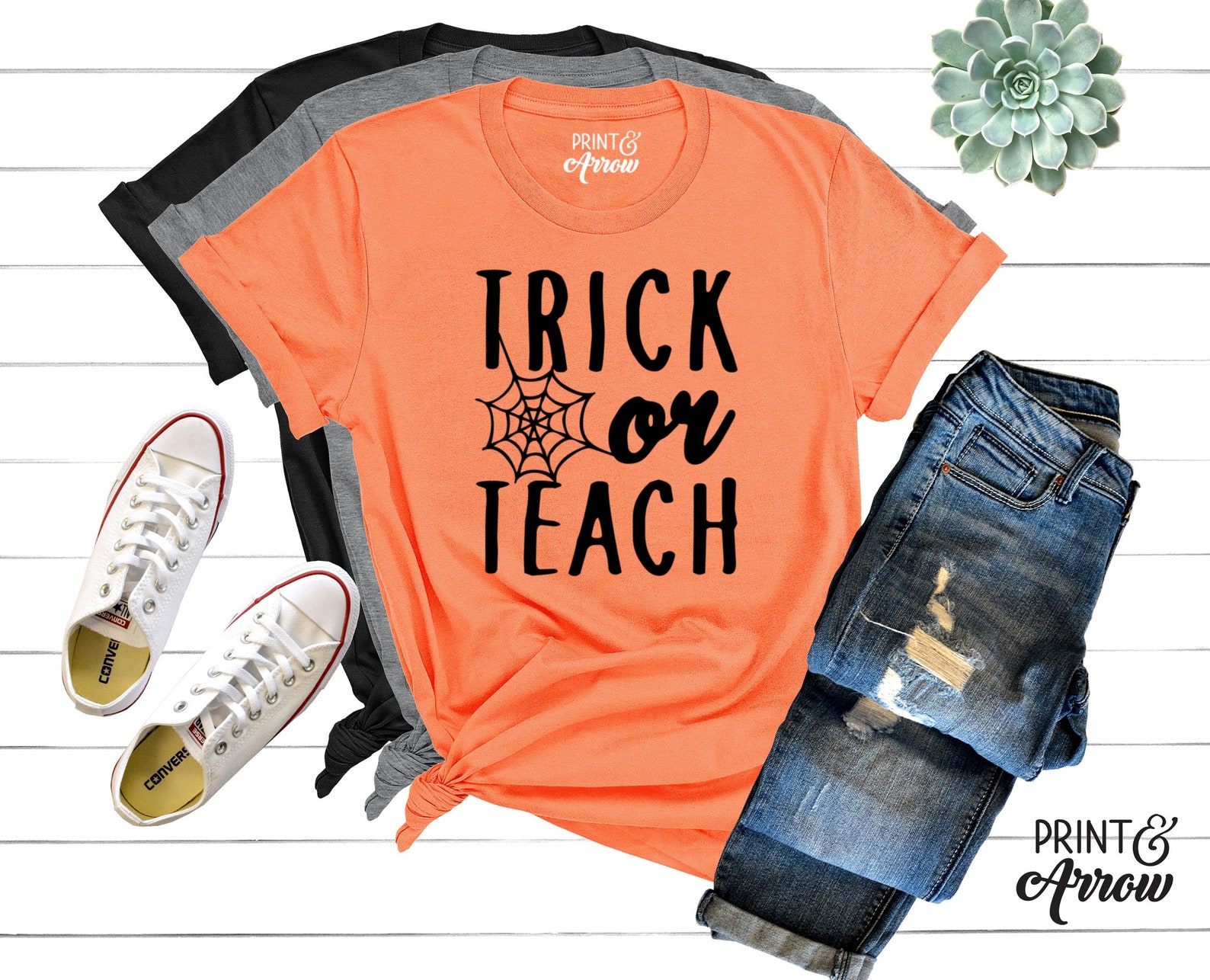 3. Trick or Teach T-Shirt
How cute are these! At just $14.95 (plus shipping) this is a perfect gift for your favorite teacher! Make her/his day!
You can find this one is Etsy Shop: PrintAndArrow!
---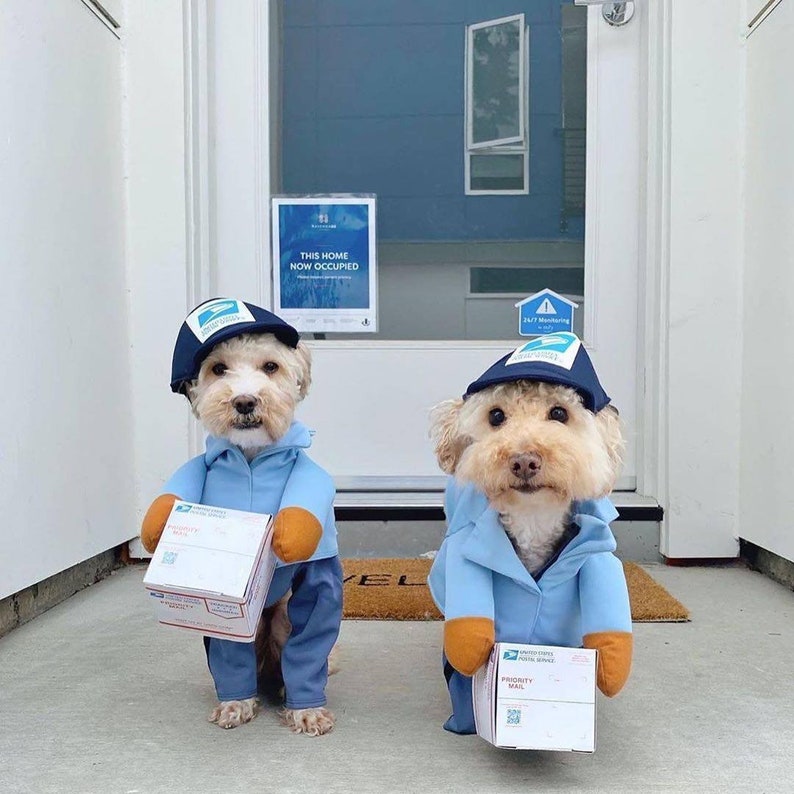 4. US Mail Dog Costumes
Don't forget your four legged friend this Halloween. Since we've all been ordering online so much in the last year we thought the Post Office could use an extra hand. But Etsy has a ton of different costumes for pets!
You can find this one is Etsy Shop: Matchble – Shop Now!
---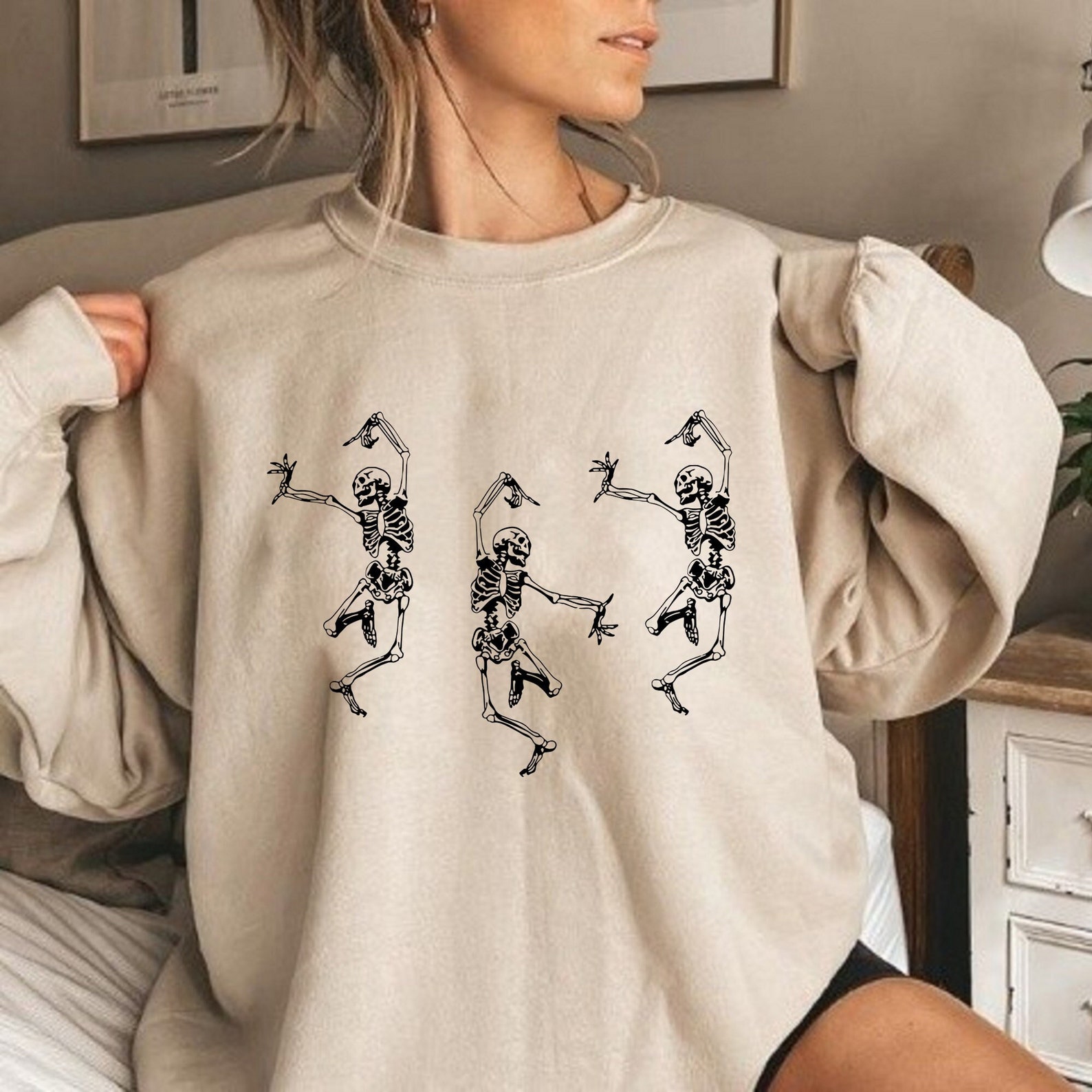 5. Dancing Skeletons Sweatshirt Funny
I love a good sweatshirt and this one is comfy and cute!
You can find this one in Etsy Shop: Serenadcraft – Shop Now!
---
Don't stop now, keep scrolling for more Halloween finds on Etsy! How about some door and home decor?
6. Wooden Cobweb Name Sign for Your Front Door
This cool wood sign can be personalized with your name just in time for Halloween. This Etsy shop also does other wood signs too so check out all they offer!
This item can be found in Etsy Shop: 48HourMonogram – Shop Now!
---
7. Halloween Decoration with YOUR FACE in jar, Scary Halloween Mason Jar Décor
I don't even know where to start with this one folks…I just know that we all have someone in our lives who would get a huge kick out of this mason jar with their face in it!
You can find this item in Etsy Shop: StudioBPhotoDesigns – Shop Now!
---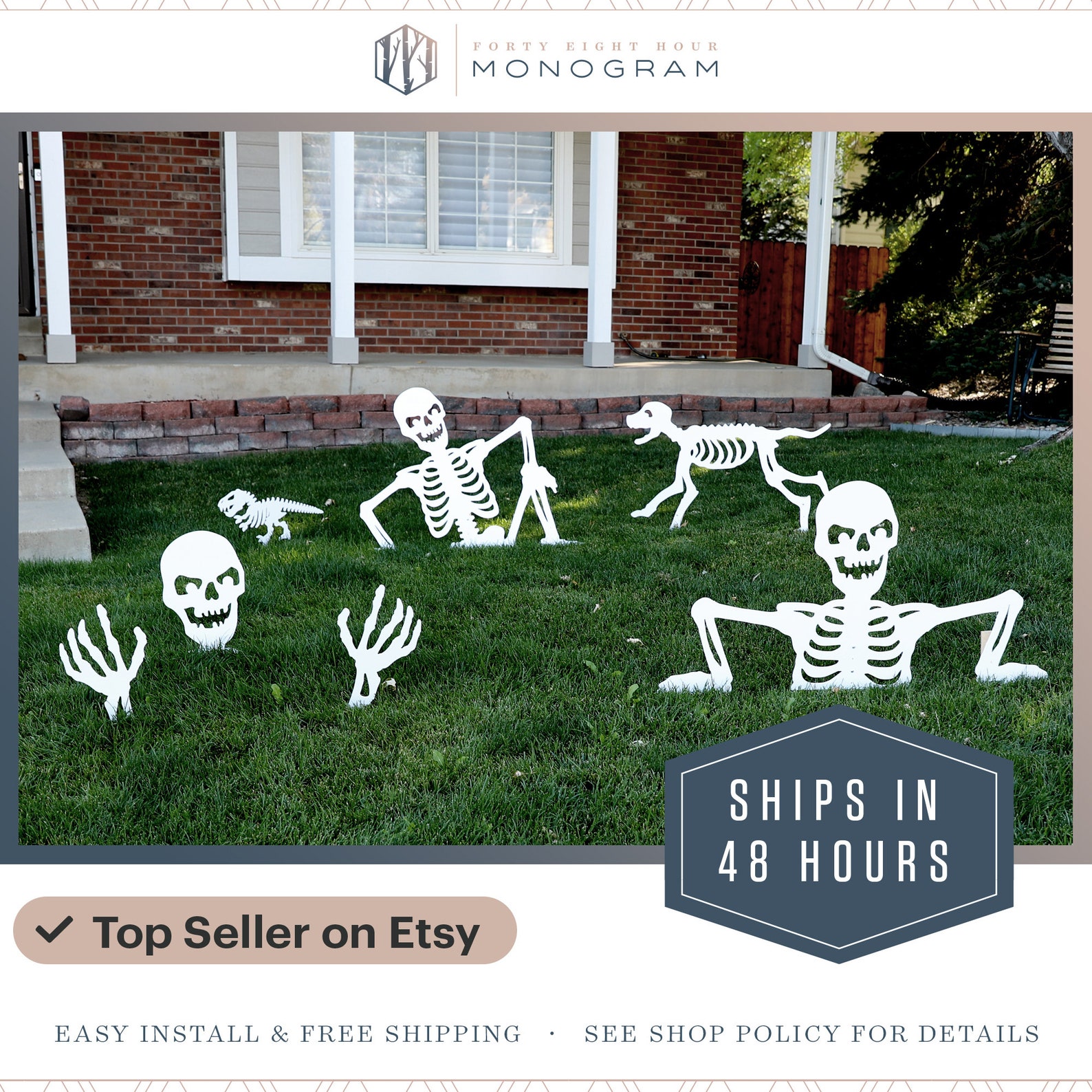 9. Halloween Skeleton Yard Art Set
I enjoy decorating the inside of the house however my kiddos LOVE to do the outside. These are super cute!
You can find this item in Etsy Shop: 48HourMonogram – Shop Here
---
Can't get enough of Halloween shopping? Neither can we! So head on over to Etsy Halloween Guide and shop decor and more…much more but be warned its like being in Target…you will loose an hour!!!
---
This site and this post have affiliate links that may provide a small percentage of sale which does not increase the buyer's price.