Mother's Day Gifts 2022
You know you have the best wife. You know you have the best mom. So now what are you gonna get her this Mother's Day? Flowers, chocolate, wine, one of a kind handmade items, clothes….the list is endless.
After the Gift Guides keep scrolling for ideas for things to do with your family on the day itself; a schedule if you will. (If you already have the day planned and just need a gift – look no further:
Mother's Day Gift Guide!!!
Curated Mother's Day Gift Guide!
Mom's love gifts (even when we say we don't)
Let's start with gifts because – you know you will end up running out at the last minute and overspending if you don't take the time now to shop for what you know she will love. And for all the mom's out there reading this list – just send the link to your husbands! Make it easy on them – it's a win, win!
A little box with a big surprise:
Sometimes we have an image of Colonial Williamsburg that doesn't fit what is really going on down there. For example the necklace above is not what I would normally picture but, it is from Colonial Williamsburg, so give a special piece of jewelry she will treasure for a lifetime, including precious gemstone jewelry from Anatoli, classic c-band sterling silver bracelets, and more pieces inspired by their collections. Jewelry is available online, or shop in person at Golden Ball in the historic area, Brick & Vine store in Merchants Square, and the Art Museums Gift Shop.
---
Go see a movie!
It is so easy now – just visit Fandango and select your local theater. You can pick out your seats. Easy Peasy!
---
Go Bowling!
AMF Bowling is running a great Groupon – you do need to purchase 24 hours before use but it is a great price and who doesn't love bowling? Here is the offer.
No mom ever, enjoy carrying folding chairs that open as she is walking because the bag they came with is missing. Sitting at the soccer or baseball game, or lounging on the beach is so much more fun when we are comfortable. Check out these chairs that literally open when you toss them up and they fold up to the size of a water bottle. If you use code: FREEBAG2020 you can get a free bag with purchase!
---
Etsy. Home of the handmade
This place is a treasure trove, honey pot, rabbit hole of the most amazing items and many of them you can get customized. Best part is, even if it doesn't arrive on Mother's Day (because it is getting customized or just COVID_19) you can show her a picture or show her the item online and she will be waiting for USPS truck every day at the door like your puppy, kids and you, yourself, have been doing for the last year. Here is Mother's Day Gift Ideas on Etsy
---
Watches
This one we had sent to us and it is AMAZING. It has a beautiful minimal design. Sleek, slender and eye catching…nope I am not describing mom…I am describing this watch.
If your mom likes sleek designs these watches are definitely for her…check out Nordgreen – for both women's and men's watches. Designed by the famous danish designer Jacob Wagner in Copenhagen, Denmark. You can see the full list of their minimalist watches on their website. She will love it!
---
---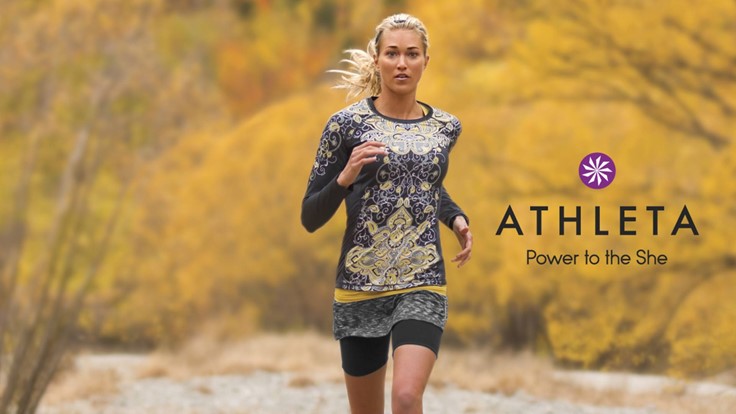 Workout Gear
Even if we have no plans at all for working out…we never refuse to wear Lululemon, Athleta, Under Armour. Or check out this Groupon Fitness equipment or classes – like the ever popular online Yoga Collective – 3 months of classes for $5 or an annual pass for $15.
---
And now Groupon
Groupon deals are so good that any mom wouldn't mind that you saved a few bucks to get her a fabulous gift or experience…in fact being frugal right now is down right smokin'. So get in touch with your penny pinching self and see all the cool things your dollar can buy for mom on Groupon Mother's Day – some are pretty cool! Also, keep an eye out for their savings code. They
Homemade Mother's Day Gifts
But wait, there is a catch here…we love homemade gifts as much as store bought. So kids get crafty and make mom something wonderful. Older kids – we love coupons from you guys…ones that say things like "I will mow lawn with out complaint" or "I will clean all toilets in the house with a smile on my face" Wow, I am tearing up right now as I write this.
Dads – if you are handy or crafty…build her something. If she has a Honey Do list – get that one thing on the list you know she wants done, that you have been putting off. Start it, or finish it and show her on Mother's Day with a bottle of wine and chocolate – and really, you are good until your anniversary or her birthday rolls around. (Then repeat this step).
---
---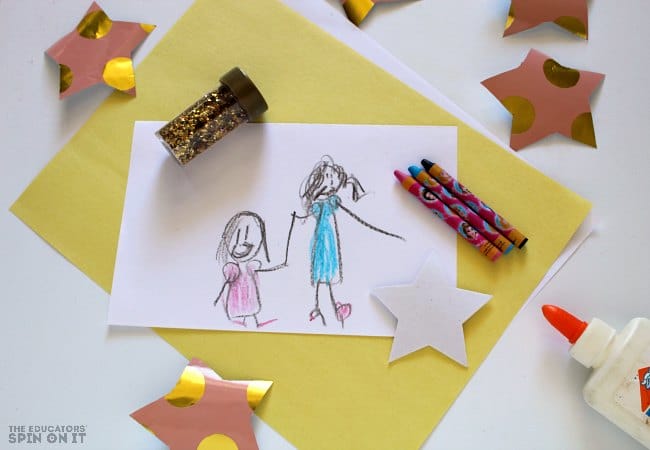 Don't forget the handmade cards
But whatever you do – don't forget the hand scribbled cards from the kids (teens and twenty something's too) – we moms tend to keep those cards long after our fancy gifts have worn out. Check out Pinterest if you need inspiration – but really, kids are creative – paper and crayons usually creates a masterpiece.
Happy Mother's Day to your mom and all the moms out there! ..
---
Mother's Day Things to Do
Make sure she isn't cooking this Mother's Day
Make Her Breakfast in Bed: This one is a no brainer. You have the whole family home to help (even littles can do small things) so just bring her a coffee in bed and her phone or favorite book (maybe one you got off of our Book List) and then make the woman some pancakes for goodness sake!
Head to Brunch: Both the Williamsburg Inn and the Williamsburg Lodge have special Mother's Day brunches. Not. To. Be. Missed
We have a list of Williamsburg area restaurants . Many have Mother's Day specials running. Just click on our guide and check out each restaurant's FB page.
---
Go out and do something
This weekend you have Art at the River in Yorktown on Mother's Day. Blues, Brews and BBQ is on Saturday in Yorktown. 2nd Sunday Art & Music Festival is on Sunday in Downtown Williamsburg, and the CAP2CAP Bike Ride 2022 is at Chickahominy Riverfront Park on Friday & Saturday.
Parks & Trails
Looking for playgrounds, parks and trails? Here is our Playground and Parks post. Here is our Where to Fish, Rent a Canoe and Launch a Boat post and if you want a really wonderful spot to walk check out our post on Basset Trace Trail located next the the Griffin Hotel in Colonial Williamsburg.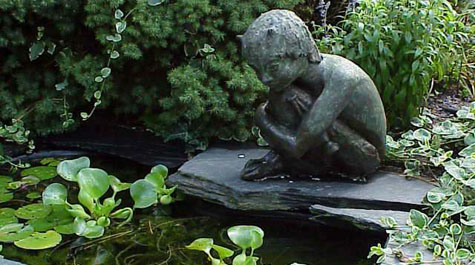 Secret Spots on the Campus of W&M
Ok this post gives you the run down on some fun and not well known spots. We have added a few since we originally posted this article so check it out. The secret garden, red bridge, Echo, and tree hunt are all cool things to check out. Read our Secret Spots on the Campus of WM
Lambs…enough said.
Who doesn't love lambs? No one. So drive down to Colonial Williamsburg and take a walk. The lambs are usually in the fenced yards off of Francis but that is half the fun…just trying to find them. When you are done you can grab a coffee or bubble tea at the Secret Garden (in the same building as Precarious) check in to see what Precarious, Mellow Mushroom, Berrett's, and Aroma's has for lunch. And don't forget Secret Garden, Kilwins and Baskin Robbins have treats for dessert.
Affiliate links are in this post and on this site. We hope you use them because it doesn't affect your price but might keep this website running. Cheers!