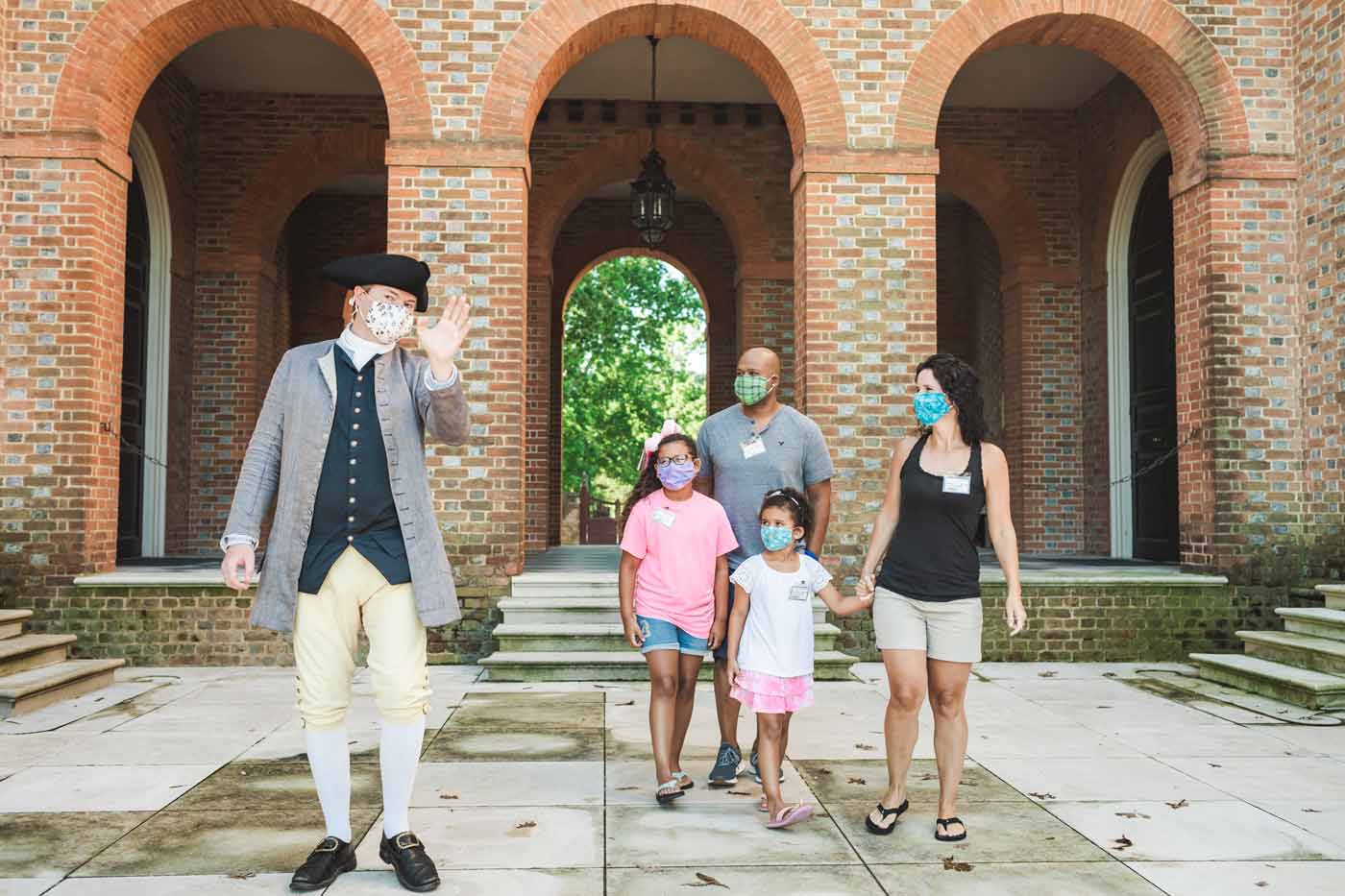 A Day in Colonial Williamsburg
Colonial Williamsburg released an hour by hour guide for July and August. Now you don't have to waste time figuring out what to do. With so much stress this summer take one thing off your plate. Follow their guide or mix it up and create your own timeline. You may need more than a day to fit it all in but you decide. And if you are a local don't forget to use your Good Neighbor Pass for free admission.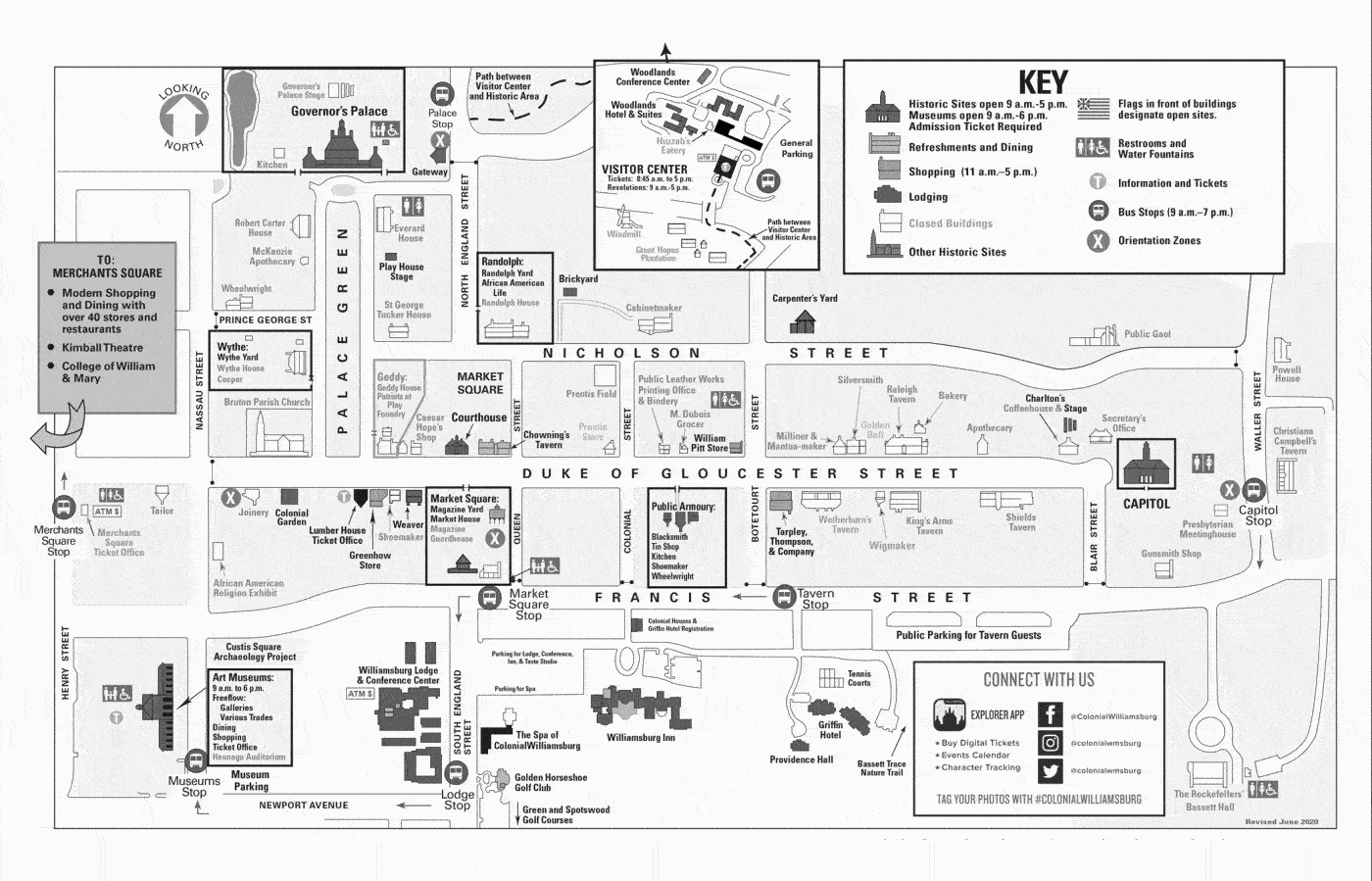 Here is a how your Colonial Williamsburg One Day Schedule would start:
8:30 a.m. Get Started
Park at the Visitors Center and take the foot path to the Historic Area or take a short ride on our regularly sanitized shuttle busses to the Palace Bus Stop.
Travel time: The 1-mile walk from the Visitors Center to the Historic Area takes about 12-15 minutes.
Costumed interpreters will be available at the Gateway building to answer any questions and guide you as your start your day. (P.S. Starting your day from a different location? Additional orientation zones can be found at Francis and Nassau Streets, the Capitol Bus Stop, the Colonial Garden, and Market House as well.)

9:00 a.m. The Governor's Palace – From the footpath, you're just steps away from the seat of Royal power in 18th-century Virginia. Take a tour of the Palace first. Tours begin at 9 a.m. Small groups are admitted every 15 minutes to maintain safe physical distance.
Travel time: 5 minutes walking

9:30 a.m. Colonial Garden – Explore this garden filled with vegetables and perfumed by heirloom roses and herbs. Speak to gardeners about the surprising specimens you find.
Travel time: 2-5 minutes walking

10:00 a.m. Weaver or Magazine Yard – Watch the weavers at work and find out what they use to dye flax, cotton, and wool into beautiful colors, or head over to the Magazine Yard to discover the Crown's commitment to the common defense at this military storehouse.
Travel time: 3 minutes walking
Continue to Read the full scheudule here.
A few of our favorites that are mentioned in the article include:
Since we will all have our kids at home for the first part of the school year you might also check out Colonial Williamsburg's themed weeks for families. We have the colonial capital in our backyard, why not visit each week? Use your Good Neighbor or Annual Pass to get your family thinking and exploring with themes!
Colonial Williamsburg has come up with 8 themed weeks, each with a little pre- and post-visit reading, watching and interaction to keep the kids busy in between each themed visit! There are easy parent guides. There's no right order, so skip around and make up your own. (Pro tip: a rainy or extra hot week is prime for Week 5 exploration at the Art Museums).
Don't forget about the Good Neighbor pass. Residents of the city of Williamsburg, James City County, or Bruton District of York County are eligible. Read more below