In a normal year there would be so many things to do in the fall in Williamsburg that this would be the top 100 things to do but this year is like none other. However, do not dismay – Williamsburg and its surrounding towns still have a lot of things for you and your family to do in October 2020.
1. Busch Gardens Halloween Harvest Event from Oct. 1 – Nov. 1
Busch Gardens Halloween Harvest is an ALL-NEW special event for the fall season. Celebrate Halloween and all things fun during the day and creepy at night. Due to COVID Busch Gardens is not able to hold their typical Howl-O-Scream event. However, Halloween Harvest promises to quench your Halloween spirit. Fifteen iconic roller coasters and rides, trick-or-treating for kids, scavenger hunt, seasonal dishes and drinks, fall décor and Halloween scares (with physical distancing of course). Reservations are required since this is a limited capacity event. MORE
---
2. Colonial Williamsburg Ghost Tours
Hopefully you've walked through the beautiful streets and buildings of Colonial Williamsburg (if you haven't add that to your list). Try walking through CW at night with a ghost teller relaying authentic ghost stories from the 1700s. And perhaps they may mention a few creepy recent encounters too. Haunted Williamsburg is the official ghost tour experience of Colonial Williamsburg. MOREIf you have younger kids check out Ghost Walk Junior
Don't forget to bring your Good Neighbors Pass if you are a local resident as you will get a 25% discount. Your Good Neighbor Pass offers discounts on food and beverage and shopping in Colonial Williamsburg stores and resort eateries. If you are a local resident or you teach or work in the area you may qualify for the Good Neighbors pass which gives you unlimited entrance to Colonial Williamsburg museums, historic trade house and discounts on tickets you purchase for friends and family. MORE on all the benefits of this pass!
---
3. Ghost Walk Junior of Colonial Williamsburg
Ghost Walk Junior is an interactive storytelling experience for those younger members of the family seeking less fright and more fun! Enjoy this 45-minute tour of traditional ghost stories with a Colonial Williamsburg flavor. MORE
---
4. Visit Yorktown Market Days
The Yorktown Market Days has the backdrop of the beach and the picturesque York River. This farmers market also has artisan booths. It is a rain or shine market because they move it into the parking garage if the weather turns bad so you never have to worry about a little rain! They have THREE themed markers this month; Fall Festival, First Responders Market and Paws at the River. Read MORE
---
5. Visit Williamsburg Farmers Market
The Williamsburg Farmers Market is in beautiful downtown Colonial Williamsburg's historic area. You can shop and then grab lunch at one of the many eateries in town. MORE
---
6. Night of the Living Museum – (almost sold out)
Night of the Living Museum WALK returns to the Virginia Living Museum for its 21st year. Enjoy walking through galleries of spooky animals, trail walks, pumpkin carving, pirates and princesses. This Halloween event is geared toward families with kids ages 12 and under. Reservations are required. MORE
---
7. Pumpkin Patches!
Visit one, two, three or more Pumpkin Patches! Pick your own pumpkin, visit with farm animals, hayrides, corn mazes and maybe even indulge in homemade pumpkin ice cream! MORE
---
8. October Programming at the Hennage Auditorium
The Dismal – Saturday, October 31 at 1:30pm – Special Halloween Program!
Join the Waterman Family as they read poetry inspired by the Great Dismal Swamp and share songs and tunes that celebrate the spirit of Halloween.
These programs are usually about 45 minutes and have a range of topics. Programs are in the auditorium and due to social distancing you will want to arrive early because they have reduced number of seats available. Your admission ticket, Good Neighbor Pass or Membership will get you in the door. They also have a program called Trades at 5 pm. MORE.
---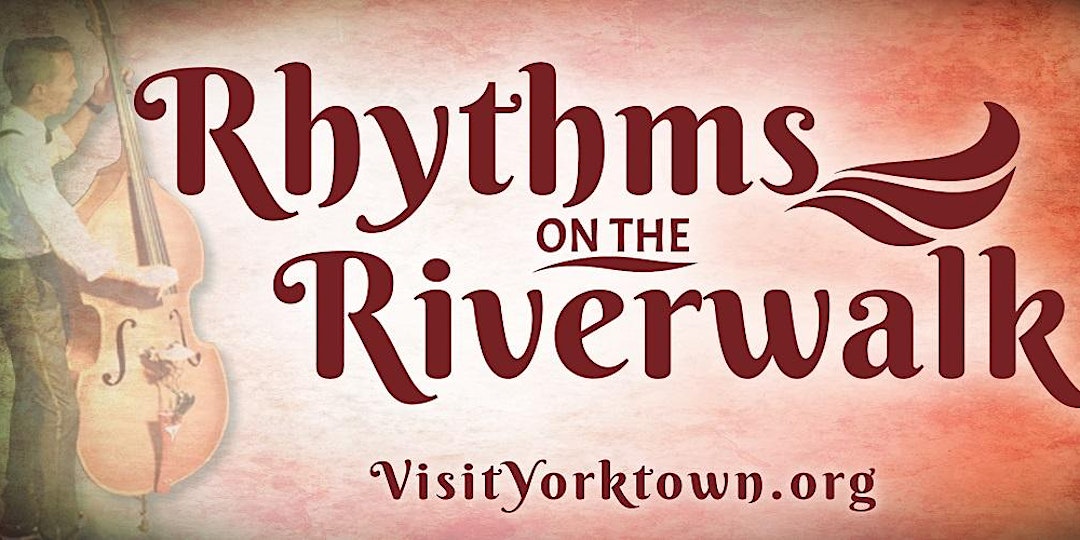 9. Rhythms on the Riverwalk Concert Series
Take in outdoor concerts on the waterfront in Yorktown at the Rhythms on the Riverwalk Concert Series! Tickets are FREE however you must pre-register and there are only 250 tickets available due to social distancing guidelines. If tickets are not available be sure to check back closer to the event for cancellations. MORE
---
10. Family Frights
"Family Frights" at Jamestown Settlement, a Halloween-themed museum night for children and families, returns for the seventh year with a scary good time. Tickets must be purchased in advance. Fun for families that only Jamestown Settlement can give with haunted houses and trick-or-treat in forts or ships. Kids come in costume and receive candy and pre-packaged crafts to take home. MORE
---
11. Visit York River State Park
York River State Park known for estuarine environment, where freshwater and saltwater meet to create a rich habitat for marine and plant life. Spend some time looking for fossils and artifacts. There are more than 30 miles of hiking, mountain biking, and equestrian trails to explore the marsh, river shoreline and forests. There are great free programs on the weekends lead by a park ranger, some do require advanced registration. MORE
---
12. Drive Thru Trick-or-Treat Event at King of Glory
Halloween has not been cancelled – COVID just made things different this year…but one thing is still the same…CANDY on Halloween! So make sure to dress the kiddos in their costumes and come to King of Glory parking lot for their Drive Thru Trick-or-Treat Event on Halloween from 1 pm – 3 pm. Details
---
13. Take a Hike! The Bassett Trace Nature Trail is a local secret now open to the public
Take a short walk or a longer hike on the Bassett Trace Nature Trail. It includes foot bridges, streams, a dam with the pond where the Rockefeller family once had built their boathouse, plants and trees with educational markers and a newly opened path. MORE
---
14. Check out all the Halloween Events & Trick-or-Treating times!!
Looking for Trunk-or-Treats, Hayrides, Haunted Houses, outdoor Halloween themed movies or maybe just wondering what the county and city Trick-or-Treating hours are? We have it all on our Halloween Events page!
---
15. Free events and activities at Williamsburg Regional Library
We are so fortunate to have such a wonderful and supportive library in our community. Williamsburg Regional Library offers amazing programs and this month is no exception. Check out these in-person activities, Scavenger Haunt, Family Pumpkin Carving and StoryWalk. MORE