Looking for the Best Things to Do in Williamsburg in December?
The fall and winter are really wonderful in Williamsburg Virginia and during the month of December there are many fun things to do in Williamsburg. Colonial Williamsburg is decorated for the holidays, the outdoor ice rink in Colonial Williamsburg is open daily with hot cocoa and treats just to the side of the rink. Over at Busch Gardens one of its most popular events is happening…Christmas Town. The park glows with holiday lights, Santa is ready to great the children and get their wish list and rides will thrill your family. Yorktown has themed Mistletoe Market, a Toyland Parade, tree lighting, an amazing lighted boat parade and Santa! These are just a few of the events. They are roughly in order by date. Make sure to check our daily calendar so you don't miss any others! Have fun and enjoy this special time with your family! (events below are listed by date, daily events are peppered throughout)
---
December 1, 2022
5 PM – 5:30 PM at the steps of the Colonial Courthouse 102 W Duke of Gloucester St, Williamsburg
The festivity begins in front of the Courthouse steps with a special reading of The Night Before Christmas. Hear the story of the first Christmas tree in Virginia. Sing classic Christmas carols. Delight in the joys of childhood as Father Christmas helps illuminate the live, 40-foot spruce with over 7,500 twinkling lights on Market Square. The annual Community Christmas Tree Lighting Ceremony in Colonial Williamsburg, co-sponsored by the Kiwanis Club of Williamsburg. Free and open to the public more info
---
December 2, 2022
Monument Festivities begin at 6:30 p.m.
Tree Lighting at 7:30 p.m.
The holiday fun kicks off with Yorktown's annual Christmas Tree Lighting ceremony. This community tradition goes all the way back to 1945. That's the year that Reverend Claud G. Barkley, Pastor of Yorktown Baptist Church, and staff from the County Clerk's office, decorated a cedar tree that stood at the corner of Main and Ballard Streets. The York County Historical Committee works hard to keep this ritual going! The tree that is used today is a 20-foot artificial commercial "Giant Everest Fir" tree placed down in Riverwalk Landing. Everyone is invited to gather at the Yorktown Victory Monument by 6:30 p.m. for live music including a performance by the Fifes and Drums of York Town. From there, the procession will make its way from the Victory Monument to Riverwalk Landing, where the tree lighting ceremony will begin. Make sure you stay for a visit from Santa and Mrs. Claus, eager to hear all those wish lists!
---
Williamsburg Christmas Market – Bicentennial Park
December 1-4, 8 -11, and 15-21
Williamsburg Christmas Market, a European-Style Christmas Market will have 32 chalets with over 60 local, regional and national vendors throughout the duration of the market. This year marks the second year for the Christmas Market and it is a delightful addition to your Holiday calendar. Take in live holiday entertainment, warm gluhwein, Precarious craft beer, sweets from The Bake Shop, crepes from Culture Cafe, fire pits, Santa and more. The market runs for 4 weekends and we bet if you go once you will be back again before the season is over! Additional details
---
23rd Annual Messiah at Williamsburg United Methodist (Free Concert) – Friday Dec 2 & Saturday Dec 3, 2022
Williamsburg United Methodist Church is thrilled to share with their congregation, community and guests that their live and in-person Messiah concert will return on Friday, December 2, at 7:00 pm and Saturday, December 3, at 5:45 p.m. This is right downtown and in the heart of all the Holiday events this weekend! Come and enjoy the glorious music and message of Messiah, composed by George Frideric Handel in 1741. Their soloists include: Michelle Trovato, Soprano; Cecelia McKinley, Contralto; Ian Lane, Tenor; and Branch Fields, Bass. They will be accompanied with Chorus and the Handel Chamber Orchestra. More info
---
Grand Illumination at Colonial Williamsburg for 2022
Fireworks – Saturdays December 3, 10, 17, 2022 at 7 PM
Festivities – December 2-3, 9-10 and 16-17, 2022 – 5 pm – 7:00 pm
Lighting of the Cressets & Holiday Procession Fridays December 2, 9, 16, 2022 at 5 pm
Live Theater, Father Christmas – Saturdays December 3, 10, 17, 2022 at 5 pm – 7 pm
Special Programing at the Art Museums of Colonial Williamsburg Hennage Auditorium
The festivities begin each Friday night, with the Lighting of the Cressets, 18th century entertainments on Duke of Gloucester Street and a Celebration of the Yule Log, a holiday procession beginning at the Capitol and ending at the Magazine where guests will have an opportunity to make a wish and toss a sprig of greenery into the bonfire. On Saturdays, this year for musical performances from multiple stages throughout the Historic Area: the Lighting of the Cressets, Goodwin & The Ghost: A Williamsburg Christmas Tale—storytelling on Palace Green, a special appearance by Father Christmas, and breathtaking fireworks displays from the Capitol and the Palace. That is right each night and will feature two locations for fireworks, one at the Governor's Palace and one at the Capitol. You are encouraged to bring chairs and blankets – even a cooler. Seating is open to all with no premium seating area on Palace Green. Just come and grab your favorite spot. Best place to view the fireworks? For the Palace fireworks, anywhere on Palace Green is perfect. For the Capitol show, the best viewing area is on Duke of Gloucester St east of Botetourt St Learn More
---
Christmas Market on Main in Yorktown
Saturday, December 3 | 10 a.m. to 3 p. m.
Sunday, December 4 | 11 a.m. to 3 p.m.
Location: Historic Main Street
Whether you're searching for a holiday gift for family, friends, or as a treat to yourself—you're sure to find it at the Christmas Market on Main Street! This is one of the most anticipated Yorktown events every holiday season, and it's been extended to two days. Close to 100 vendors line the street this weekend selling everything from nautical paintings to handmade soaps to Christmas ornaments and wreaths! The Town Crier will ring in the market at 10 a.m. on Saturday, followed by a performance from the Fifes and Drums of York Town to officially open the market. Then, Santa Claus himself will greet families. Expect strolling musical entertainment throughout the day to add to the festive atmosphere, and an ice carver set up in front of York Hall on Sunday. It simply doesn't get more "Christmas" than this! Learn More
---
Holiday Pops Concert presented by The Williamsburg Symphony Orchestra December 3 & 4, 2022
December 3, 2022: 2:30 and 4:00 PM (Concert duration: 55 minutes)
December 4, 2022: 2:30 and 4:00 PM (Concert duration: 55 minutes)
Williamsburg Presbyterian Church – 215 Richmond Road
Holiday Pops Concert – Guest Artist: Sarah Jane McMahon with Williamsburg Symphony Orchestra. Join Music Director Michael Butterman for this seasonal tradition for the entire family. Share in joyful holiday classics, familiar themes, and beloved carols featuring celebrated soprano Sarah Jane McMahon. Hailed by The New York Times as "bright, active, and fastidiously musical," and by Opera News as having "a golden sound," Sarah Jane McMahon is recognized for her "beautiful vocal sophistication" and "sparkling stage presence." Share in the joy of the season with the WSO! Get your tickets here
---
Greater First Colony Art Trail – Shop Local and Handmade
Update: December 4 from 11 am to 5 pm
December 3 from 11 am to 5 pm
Walk, bike or drive the Greater First Colony Art Trail neighborhood to shop local and handmade goods created by First Colony residents. Enjoy a book reading by resident and award winning author Jeffrey K. Walker at 11am and 3pm. Refreshments and drinks will be found along the trail. Shop handmade woodcrafts, pewter and silver jewelry, fine art by Monica Schauffer and Bob Oller, painted slate plaques, birdhouses, as well as repurposed furniture, wreaths and so much more! More info
---
Annual Lighted Boat Parade & Beach Bonfire in Yorktown
Saturday, December 3, 2022
Pre-parade festivities begin at 6 p.m. boats parade starts at 7:00 PM - 8:00 PM
If you're ready to get into the holiday spirit, you'll want to put this one on your calendar! Head to the Yorktown Waterfront from 6 to 8 p.m. for the 26th Annual Lighted Boat Parade. Pre-parade festivities start at 6 p.m. and include caroling around a beach bonfire, a musical performance by the Fifes & Drums of York Town, and complimentary hot cider.
The boats will finish out the evening, as they make their way down the river in a dazzling show of lights that starts at 7 p.m. This annual event has been a community tradition for more than two decades, and brings neighbors together to celebrate the season. Learn more
---
A Celebration of the Yule Log select Friday evenings in December at Colonial Williamsburg!
Fridays, December 2, 9, 16, 2022 – Open to the Public non ticketed event
Follow the Yule log, hauled by wagon, from the Capitol circle to Market Square, accompanied by music, festivity, and the community of 18th-century and present-day Williamsburg. Make a wish and toss a sprig of greenery into the bonfire. This is a free public event. You can also take in an evening program like Cry Witch or To Hang a Pirate while you are down there. Learn more
---
Colonial Williamsburg Wreath Sale
December 1 – 4, 2022
11 am to 8 pm
Don't miss your chance to buy a Williamsburg-style wreath or centerpiece made by the same designers that create the decorations that adorn Colonial Williamsburg's Historic Area during the holiday season. Fresh greenery, dried materials, and floral supplies will also be available. These decorations will only be sold the first weekend in December at the Christmas Market on Court Street, behind the Art Museums of Colonial Williamsburg. . More information
---
Cookies with Santa at York Hall (FREE event)
Sunday, December 4 | 1 to 4 p.m.
Location: Gallery at York Hall – Main Street
The Gallery at York Hall is excited to host Cookies with Santa. It's free for families. Bring your phones or cameras, wish lists to share with Santa! Don't forget to stop inside the Gallery on your way out to pick up unique Christmas presents handcrafted by local artists. The Gallery is filled with local one-of-a-kind art pieces from hundreds of local artists, in all types of mediums. more info
---
Christmastide Music at the Courthouse in Colonial Williamsburg
December 2, 9 & 16, 23, 2022
7:30 – 8:30 PM
Courthouse
Try something fun and different this Holiday Season! Join musicians Brian Forsman & Bill Weldon for the best dance tunes and songs of Christmastide. Sing along to the carols that celebrated the season and lifted the spirits of our ancestors in holidays past! This is an event for all ages and is held at the Courthouse. The Courthouse is located on Duke of Gloucester between Palace Green St and N. Queen St. across from the Magazine. You do not need an admission ticket to Colonial Williamsburg but you need an admission ticket to just this event. Book today as there are only 4 nights as of now that are available. For tickets and more information visit here.
---
Free Photos with Santa – New Town
Dates: Nov 26-27, Dec 3-4, 10-11, 17-18
Times: 11am-4pm
In front of Regal Theatre at 4911 Courthouse St, Williamsburg
Head down to New Town to get some holiday shopping and while you are there bring the kids to get (FREE) photos with Santa happening each weekend leading up to Christmas! He and Mrs. Claus will be located in front of Regal Theatre New Town. This is an opportunity for you to snap some photos of your children with Santa! Share them #holidayshappenhere, and tag them @newtownwilliamsburg @newtownwmbg Williamsburg Field Musick Fifes & Drums will be providing festive, musical entertainment from 12-2pm each Saturday & Sunday! More Info
---
The Art-Full Tree – Friday & Saturdays from December 2 – 31 at 10:15 – 12 p.m.
Explore our exhibitions and our 16-foot Christmas Tree for inspiration, then drop in to make an ornament for your tree. Held at the Art Museums of Colonial Williamsburg. Part of admission or Good Neighbor Pass.
---
Ford's Colony Model Train Show- FREE EVENT
Saturday December 3, 2022 from 10 a.m. – 5:00 p.m.
Sunday December 4, 2022 from 1 p.m. to 5 p.m.
Location: Stryker Center
The Ford's Colony Model Railroad Club returns with their elaborate operating layouts and trains in all sizes. Marvel at the detailed settings, the intricate track planning, and the features that make each one unique. Enjoy a virtual reality train ride and a green screen photo op for a truly memorable holiday kickoff. This is an annual fun event for kids of all ages! Learn More
---
December 9- 11 and Dec 15 – 18
Thursday & Friday at 8 pm | Saturday at 2 pm & 8 pm | Sunday 2 pm
In this holiday favorite, Charles Dickens shows us Ebenezer Scrooge as he falls asleep in his dingy, cold quarters on Christmas Eve. The old miser is visited by three ghosts, each revealing to Scrooge his wrong doings and what will happen if he continues in his evil ways. A traditional holiday classic for the entire family, guaranteed to fill you with the Christmas spirit and warm your heart. Get your tickets today!
---
Friday, December 9 | 5 - 9 p.m. Location: Historic Main Street, Yorktown VA
Enjoy the first-ever nighttime Christmas market! Shop amid the twinkling lights, festive music, and nostalgic aromas of roasting chestnuts and hot cider. Find the perfect gift for that hard-to-buy-for relative or something perfect just for yourself. Wrap up your shopping while enjoying all the enchantment Historic Yorktown has to offer – at night! Don't forget to bring the kids – Santa will be there too! Food trucks onsite, crafts for kids, live nativity scene (grassy area in front of York Hall), Santa and much more. Here are the list of events at An Enchanted Evening on Main Street in Yorktown
---
Toyland Parade & Mistletoe Market in Yorktown
Saturday December 10, 2022
The holiday shopping season has officially kicked off in Yorktown! Browse the market for chowders and soups; baked goods including an assortment of cakes, breads, brownies, fudge, cookies; jams, jellies, and honey; holiday wreaths; candles and soaps; and local seasonal art! A professional ice carver will be set up in front of the Riverwalk Landing fountain providing a fascinating live demonstration. Don't miss the Toyland Parade…
March in the annual Toyland Parade, and don't forget to hop aboard the Riverwalk Landing Polar Express for a loop around the festivities. Participants are asked to line up in front of the Freight Shed beginning at 1:15. Parade will start off at 1:30. More info
---
Nature Santa's Nature Reserve at the Virginia Living Museum
Dates: December 9, 10, 11, 16, 17, 18, 22, 23, 2022
Time: 5:30-8:30pm (timed tickets)
Purchase tickets online HERE
Description: Start the season with a healthy dose of cheer in a beautiful natural setting that's perfect for the whole family! Step into Santa's Nature Reserve in at the Virginia Living Museum! Follow Santa's boardwalk trail into the woods amongst the beauty and wonder of sparkling nature. Soft lights along the wooded trail lead you to StoryBook Village and a family Dinosaur Tale. Sip hot chocolate and munch a festive cookie you decorated yourself in the Reindeer Cookie Workshop. Take a family picture and share your holiday thoughts with Santa in the Goodson Living Green House. More info
---
Santa in the Country at Peace Hill Farm Historic Great Barn – Saturday, December 10, 2022
Date and time: Sat, December 10, 2022, 10:00 AM – 2:00 PM EST
Location: Historic Peace Hill Farm 18401 The Glebe Lane Charles City, VA 23030
Bring the kids to meet Santa and enjoy some cookies while they tell him their Christmas wish lists! Come visit with Santa and enjoy holiday treats in the beautiful Virginia countryside! Santa will be visiting Peace Hill's Historic Great Barn on Saturday, December 10, 2022 from 10 am to 2 pm. More info
---
iDance Presents Christmas Dreams
December 10, 2022 at 2:30 PM & 7:30 PM
December 11, 2022 at 2:30 PM
Kimball Theater – 428 W. Duke of Gloucester
It's Christmas in Williamsburg and Janie Sparkle wants just one thing this Christmas–for all her wishes to come true! An unexpected event occurs and stands between her and Christmas morning. Janie finds herself in an enchanted world where nothing is as it seems. Come join Janie on her magical journey home, presented exclusively by Institute for Dance, Inc. More info
---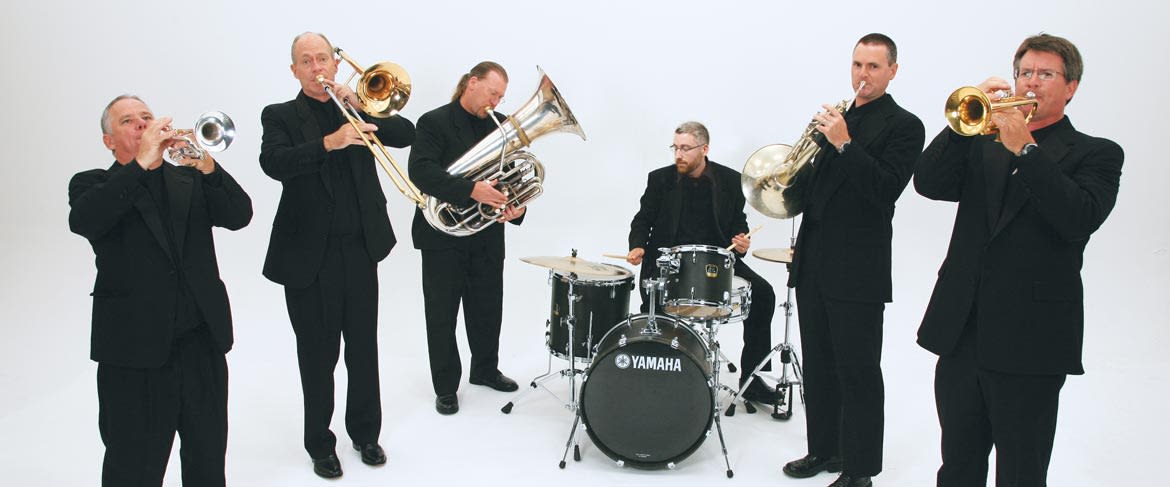 Hennage Museum Holiday Programming!
The entire month of December has Christmas and holiday themed programs in the Art Museums of Colonial Williamsburg's Hennage Auditorium. Some programs are included in your admission or with your Good Neighbor Pass – others require a small fee separate ticket. See all of the events here.
---
2nd Sundays Art & Music Festival: Holiday Market
Sunday, December 11, 2021 at 11 AM – 4 PM
Keep it local & handmade especially in 2022! On the second Sunday of every month from 11am to 5pm, March to December (11am-4pm in November & December), stroll the streets of downtown Williamsburg. Shop unique handcrafts, enjoy live music, street performances and food trucks. Fun, family friendly atmosphere. There's something to be enjoyed by all! ADMISSION IS FREE. Learn more
---
Christmas Town at Busch Gardens! Open every day in December 2022 (except Dec 1, 6 and 13)
It is back and it is beautiful! Lights, shows, rides, food, shopping and family fun – you have it all in one amazingly lit park. Bring your walking shoes and a camera (cell phone) because you will be glad you had both. It is open almost everyday for the rest of the year (except Nov 28, 29, 30 and Dec 1) so get your tickets (and there is a Groupon offer on tickets) and head to the most beautiful theme park around! Here is the rundown on what is new this year.
---
Photos with Santa for your kids and with your pets too! Till Dec 22, 2022
Scheduled sessions daily through Dec 22, 2022
439 Prince George St. Williamsburg (two doors down from Aromas)
Need that perfect picture of your child, family or pet with Santa? Then this event is for you!
How does it work? Sign up for a session and prepay for your session – then on the day all you have to do is show up and smile! They will send you all the digital images from your session. It's a great thing to do when family is in town! Here is all the details and the link to sign up (here).
---
Wednesdays, Dec 7, 14, 21, & 28 from 6 to 9 p.m. Included in admission
Art Museum of Colonial Williamsburg
Celebrate the holidays during extended evening hours at the Art Museums and enjoy live music in our Making Music in Early America exhibition. Pick up a guide to lead you through the galleries to discover Christmas trees themed to the artwork displayed around them. Don't miss the centerpiece of the Museums—our 16-foot Folk Art Christmas tree decorated with over 2,000 hand-crafted ornaments. Enjoy holiday treats, hot cocoa, and more for sale in the Museum Café, and shop for unique gifts in the Museum Store.
For this event there is no extra fee you simple need your museum ticket, day pass, member pass or Good Neighbor Pass. Learn more about this event here
---
Lighting of the Cressets on Duke of Gloucester St. in Colonial Williamsburg
December 23 & 24
Head down to the historic Duke of Gloucester Street (DoG St) for the newest fall tradition from Colonial Williamsburg, the Lighting of the Cressets. Enjoy the fall evening as they bring our 18th-century streets to life at night with strolling musicians. Stop and have a drink in a tavern or shop and dine at one of the Colonial Williamsburg shops or restaurants.
Or just go out in the evening air and enjoy the most enchanting of streets in America. Evenings are select Thursday, Friday and Saturday evenings through Dec 18th. See the schedule here or check our daily calendar.
---
Select dates from Dec 20 – 24, 2022 11 A.M. to 5 P.M – Priced from $4 to $20
Colonial Williamsburg Annual Pie Sale is back and extended this year throughout select dates in December at Taste Studio, next to the Williamsburg Inn and across from the Williamsburg Lodge. See all the pies available this year and the dates available here.
---
Christmastide in Virginia – Jamestown Settlement and American Revolution Museum
December 18-31, 2022
Christmastide in Virginia at Jamestown Settlement and American Revolution Museum at Yorktown offers a glimpse of 17th- and 18th-century holiday traditions through interpretive programs and demonstrations. Enjoy festive fun with period musical entertainment at both museums. Outdoor living-history areas at both museums and expansive indoor exhibition galleries, interactives and films are open 9 a.m. to 5 p.m. more info
Ice Skating Outdoor at the Liberty Ice Pavilion in Colonial Williamsburg
Liberty Ice Pavilion will open daily from November 18, 2022 through February 26, 2023, including holidays! Ice skate with your family on Duke of Gloucester Street at the outdoor Liberty Ice Pavilion! You can purchase day tickets or if you know you are going to be going more than a few times purchase a seasons pass – Learn more…
---
Where to Find Santa in Williamsburg and surrounding towns!
Though Santa was pretty illusive last year – he seems to be back to his regular spots and a few new ones. Instead of duplicating our already long list we will just have you click this link to head to our where to find Santa page!!
---
Still need more events? Check our Daily Calendar and
Looking for Holiday and Christmas Events in Williamsburg and Yorktown Holiday and Christmas Events in Williamsburg, Yorktown and surrounding towns for Christmas 2021. There are a lot of wonderful events going on in The 'Burg and surrounding towns!
---
Looking for the Best Christmas Lights in neighborhoods in Williamsburg, James City County, York County and surrounding towns? Or looking for big public light displays…here is your Best Christmas Lights post!